Article
How to inspect and assess used scaffold board
Timber scaffold boards may be scuffed, worn and covered in dirt, but are they still strong enough and safe to use? Phil O'Leary explains how to maximise the service life of your scaffold boards while preventing health and safety failures on your construction site.
Rare is a construction project that does not use scaffolding and scaffold boards. Enabling workers to access heights, timber scaffold boards are such a common component of most building sites it is easy to take them for granted. But failure of a scaffold board can lead to serious injury and loss of life. So, the integrity of timber scaffold boards is critical to health and safety on any building and construction site.
Assessing scaffold boards will ensure long-term safety
Knowing how to store timber scaffold boards correctly and how to carry out accurate inspection and assessment of those same boards will enable scaffolding companies and scaffolding contractors to keep boards in useful service despite appearances. Understanding inspection techniques, assessment specifications, and how to confidently reissue or withdraw scaffold boards from service will ensure worker safety and the long-term reputation of both supplier and contractor.
Every single timber scaffold board must be safe, every time
The average scaffold board is a well-trodden timber, subject to regular tear down, transport, storage, set up and reuse - over and over again. Often hired out to short turnaround project sites, the average board will quickly look battered and grubby.
During a busy working day, construction workers need to be able to assume that a scaffold board will still be strong enough to stand on safely even if it is several floors up on the exterior of a windswept, weather-beaten building under development or refurbishment. It is, therefore, a critical responsibility of anyone buying or hiring scaffolding, or managing a site with scaffolding, to ensure that every single scaffold board in use on that building site is fit for purpose, every single time it is put into use.
To ensure the maximum life of the scaffold board it must be checked regularly. Providing part of the surface or platform in scaffolding, scaffold boards must be supported at appropriate points along their length to enable them to bear the weight of anticipated loads.
New timber scaffold boards must meet standards
A scaffolding supplier must make sure each scaffold board meets the required strength specifications. New scaffold boards are cut to size, inspected and graded using British Standard BS 2482:2009.
If you buy new scaffold boards, the supplier must be able to supply the paperwork and compliance marks to demonstrate those boards comply with the British Standard. However, as a scaffold board then works its way from one site to the next, it may undergo a quick clean and cursory inspection by potentially untrained eyes before being unceremoniously stacked for transport and storage. It is, therefore, up to you to carefully and knowledgeably inspect and assess each and every scaffold board again, before they are sent out for reuse.
While the requirement from end users is to use BS 2482 boards, some companies continue to use non-standard methods and even ungraded boards. Since 2017 the National Access & Scaffolding Confederation (NASC) audits only accept the use of scaffold boards that comply with BS 2482. BS 2482 boards will have original end bands carrying the full marking requirements of the standard.
Even with intact end bands, a used scaffold board taken from storage might have picked up damage since its previous inspection. So, the ability for hands-on staff to knowledgably reinspect all boards is essential for a scaffolding company or contractor to get the best use from its scaffolding boards while ensuring safety levels are maintained.
Timber scaffold boards are graded for strength rather than appearance
Timber scaffold boards are most often made from European whitewood and are graded for strength rather than appearance. This grading allows for a certain number of visual defects such as knots and wane (bark or insufficient wood at a corner or along an edge, due to the curvature of the log) within defined limits. But how can you tell when visual defects exceed those limits? When is a split, crack or fissure excessive? When can surface contamination, saw cuts or other mechanical damage make a board unsafe to use? When does the natural distortion of an organic, timber plank become dangerous warping? Can a surface fissure be simply cut out or must the entire timber scaffold plank be rejected? If those boards accidentally got wet while in storage, how can you tell if they are still safe to use? Must all damaged boards be discarded or can some be restored?
Are your scaffold boards safe?
Be certain that the scaffold boards on your site are safe to use. Mitigate risk associated with working at height. Maximise the life of your timber scaffold boards safely and demonstrate competency to your clients. Learn how to carry out on-site inspection and assessment of scaffold board with confidence.
Related Resources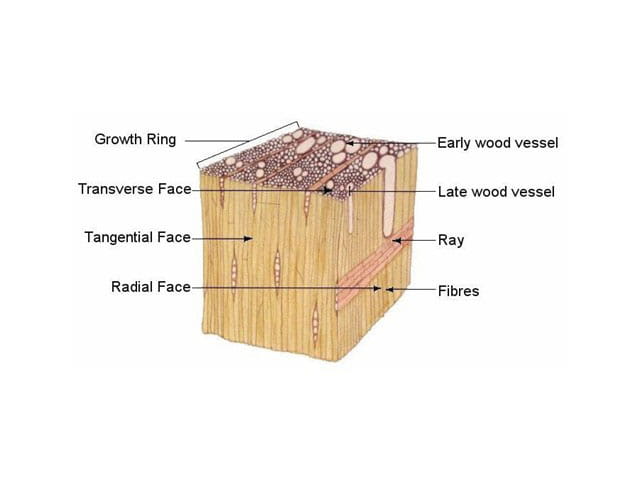 Article
Article