Article
Making the Most of your Management Systems Certification Audit
By Engaged Expert
Kieron Rafferty
An internal audit programme is a key part of all Annex SL management system standards, but when used wisely, it can also add value to your organization. Kieron Rafferty, expert in Audit Resources, offers his top tips on how to get as much value from the audit as you can.

Becoming certified to an ISO management system standard demonstrates that an organization has been assessed at a globally recognized standard in a key area – whether it be health and safety, quality or environmental management. All standards based around Annex SL have a common format, some of these include ISO 9001:2015, ISO14001:2015 and ISO45001:2018.

The certification process is in two stages:

Stage 1:

reviews the documentation and planned implementation activities

Stage 2:

reviews areas identified in Stage 1
looks at all standard clause and business areas
checks full system implementation has been rolled out across all areas and that training and controls are in place

Clients then enter a certification cycle with audits completed each year and a re-certification audit in the third year.

Starting the process can seem like a huge undertaking, but it is surprising how many businesses already do some of the things required by the standard without realizing. It is also possible to take the audit beyond compliance and really make a difference to your organization.

Here are our top ten tips to get the most out of your audit:
Pick a diverse team to contribute to the audit with the skill sets to meet the client business and with the authority to influence and make change
The process can be a time-intensive one, but ideally everyone in the business should play a part. Some organizations will bring in consultants to support, but doing it internally is often more beneficial, as it allows everyone to get involved in a standard that will impact them and aids understanding of the rationale.

I would recommend that businesses ensure sufficient resource is available, but that the load is spread throughout – a mixture of backgrounds and personalities can add significant value. Where the business identifies skills or knowledge gaps, that is often the key to look for external resource to assist them to bridge that gap to meet the standard.
Create a good perception of audits within the business
Make sure that the audit is seen as an opportunity for enhancement of process, and that any actions raised are taken as learning opportunities. If the audit is perceived by the team as a chore and a negative task, you won't get the same level of involvement or success. If the team sees that it's a way to drive positive change in the business and really buys into it, it can make the process much easier.
Embed audit value throughout - don't make this a tick box exercise
The audit should be an opportunity to continually evolve the company processes and systems. It may be a requirement, but it is also meant to be an exercise for improvement. This is an ideal chance to take stock of processes that may have been in place for a while and are no longer effective for the organization.
Review processes with leadership
Make sure you get the strategic and directional element from the full team to show how the business is being influenced internally and externally. This will assist when the certification audits are undertaken as the auditor will look to engage with and interview those in leadership positions.
Be well prepared and have the right information to hand
This makes the audit much smoother and more efficient. It is more challenging when working remotely - but it also shows the benefits of digital records over paper! This is equally as important for internal audits as external, and allows the broadest scope of audit to be completed if you can access all areas of the system safely and securely.
Take findings seriously and act on them quickly

It is worth ensuring the correct personnel are involved to direct and update information and communicate out to the wider business as soon as possible. Don't let all the hard work go to waste – it undermines the process and demotivates the team, which in turn reinforces the negative perception of audits for the next time. Ensure that those working on the findings close out are given as much team assistance as possible - look to work collectively and collaboratively.
Continually look for improvement opportunities
If you use the internal audit process in a positive manner, it's possible to gather engagement from a cross spectrum of staff and keep the momentum going long beyond the completion of the audit.
Look to continually communicate and engage with all levels of employee
As part of the certification process, we look to see how successfully the standard and its procedures have been ingrained into the culture and everyday life within an organization. A sign of a weak system is when people don't know why they're doing something, and they just see it as an extra level of bureaucracy. This is also the case when people continually give ideas and suggestions that are not acted upon, as they become disengaged from the process.
And finally – don't forget to share best practice and positive outcomes amongst the team!
Seeing the results and change borne from the process is the best way to motivate staff to keep it up and to appreciate the value. It's also the reason why the work is done in the first place, so don't forget to complete the circle and share the rewards.

BM TRADA's certification team provides a wide range of management systems certification to a number of industry sectors. If you would like more information on certification and its benefits, including details on implementation, further advice from an auditor or a business case study, please get in touch and speak to one of our specialist team.
Related Resources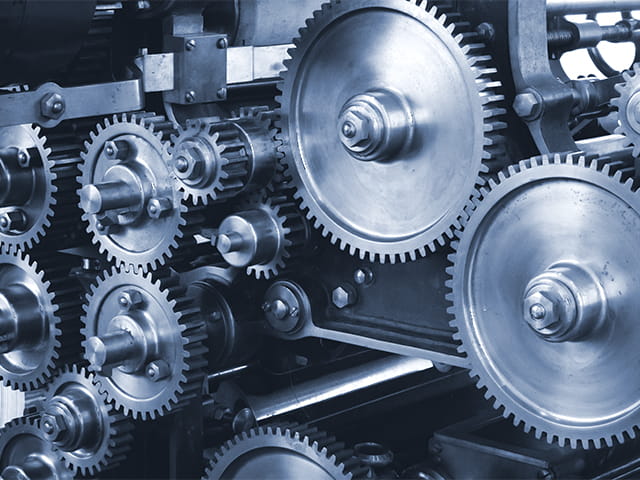 Article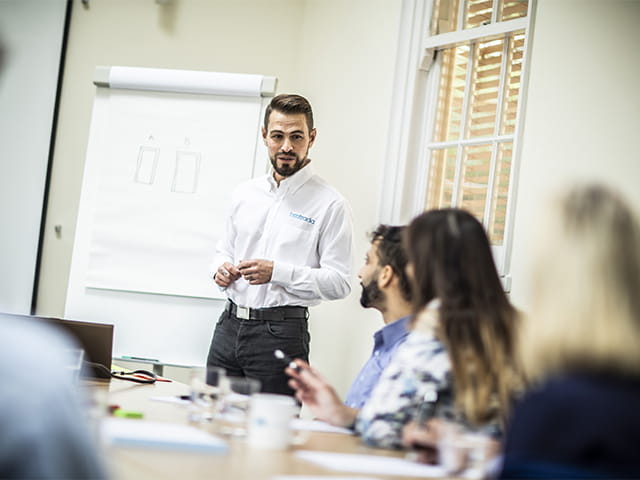 Article