£895 + VAT
The RSPO Lead Auditor training course is fully endorsed by Roundtable on Sustainable Palm Oil (RSPO) and satisfies the structured training and examination requirements as the first step to achieving RSPO Lead Auditor status. It has been approved to the new 2020 standard
The course includes group seminars, exercises and presentations. It concludes with a two-hour written exam.
Recent comment from a workshop delegate:
''Thank you so much for the valuable 4 days training. I really enjoyed it and appreciated the input, sharing and training materials, it's awesome and well organised training. I surely recommend BMTRADA for any RSPO Related training in future.''
2023 dates: 27-28 June being delivered remotely), 26-27 September, 11-12 December
Duration – two days
Location – BM TRADA, Chiltern House, Stocking Lane, High Wycombe, Bucks, HP14 4ND
BM TRADA can offer both in-house and remote training courses. To discuss your requirements, please contact us
Download the training course booking form
RSPO Lead Auditor training course details
You should attend this course if:
You are an IRCA 9001 Lead Auditor and wish to become an RSPO approved supply chain auditor
Your organization is considering or has started the implementation of palm oil certification
You are involved in preparing for an assessment
You are a manager or member of an internal audit team.
You will learn about:
An introduction to palm oil
RSPO governance, mission, membership and funding
RSPO supply chain certification scheme and units of certification
RSPO Palm Trace, RSPO Next
RSPO trademark and corporate logo use
The certification cycle of evaluation, surveillance and re-evaluation
Corrective action reports (CARs)
Audit scenarios/report writing.
Pre-course requirements
Before this course you will need:
Advanced, post-high school education degree, diploma or equivalent

A minimum of three (3) years field working experience in similar supply chains, or equivalent related to and as necessary for the certification process. Note: Field working experience refers to direct working experience or practical experience in auditing the palm oil sector

Successful completion of internationally recognized ISO 9001 lead auditor training course
Successful completion of the course requires delegates to pass a tutor assessment and an invigilated examination. Access to a webcam is therefore essential for participation on this course when delivered remotely.

We also offer a refresher training course via E-Learning for current RSPO Lead Auditors who wish to maintain their auditing.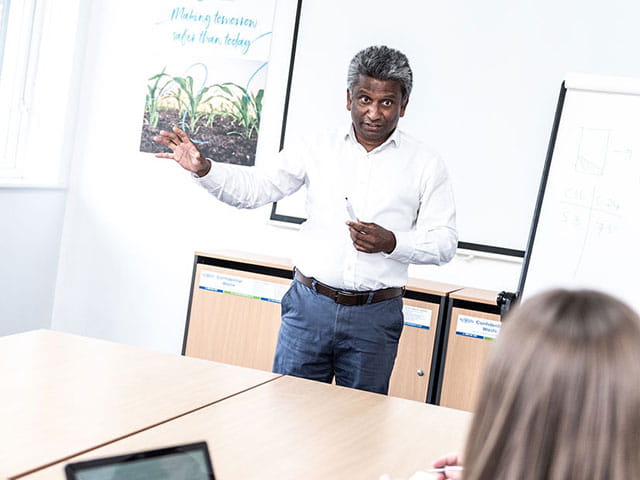 Our Capabilities
BM TRADA is a certification body and training provider and does not provide any consultancy during public or private training.
Although trainers will answer questions and provide information on best practices during the course, they do not provide specific consultancy, nor solutions or advice relating to organization issues.