IRCA Registered (A18104)
This is a practical course that satisfies the structured training and examination requirements as the first step to achieving IRCA Registered Auditor status.
£1195 + VAT
2022 dates: 3-7 October and 5-9 December
2023 dates: 16-20 Jan; 17-21 Apr; 3-7 July; 2-6 Oct; 4-8 Dec
To make an inquiry about this course contact us on:
+44 (0) 1494 569 750 or email us info.training@bmtrada.com
Download our training course booking form and email it back to us.
Remote Training is now available for this course. The training will be delivered via the TEAM's application in a simulated classroom setting. Sessions are scheduled once a minimum group size is achieved (minimum of 5 / maximum of 8).
Our last course had a 90% pass rate and was rated 4.8/5 overall by the delegates!
ISO 9001 lead auditor training course details
The course includes role-play, seminars, exercises, audit workshops and presentations. It concludes with a two-hour written exam.
You should attend this course if:
You have some experience of quality management systems and are seeking registration as an auditor or lead auditor under the IRCA registration scheme rules

You are involved in conducting supplier assessments or monitoring quality management systems

You are a senior manager who manages auditors and/or an audit programme

You are a quality professional or consultant wishing to enhance or refresh your knowledge.
You will learn about:
Quality management principles and documentation

Accreditation and certification of management systems

Introduction to audits and audit preparation

Performing an audit

Closing meeting, reporting and follow-up

Certification of auditors and IRCA.
Pre-course requirements
Before this course you will need either knowledge of the following quality management principles:
The Plan, Do, Check, Act cycle

The relationship between customer satisfaction and quality management

Commonly used terms and definitions and the eight quality principles in ISO 9000

The process approach and model of a process based quality management system

The structure and content of ISO 9001 or knowledge of the requirements of ISO 9001 (gained by completing an IRCA certified QMS Foundation training course or equivalent).

Successful completion of the course requires delegates to pass a tutor assessment and an invigilated examination. Access to a webcam is therefore essential for participation on this course when delivered remotely

Recent comment from a workshop delegate
''Just wanted to drop you a quick line to personally thank you for help with all the arrangements that made last week possible, thanks to all the staff at BM TRADA for making the week comfortable. It was a really good course, both in terms of structure and content and I learnt a great deal, the tutor was very informative and clear with his description and interpretation of the ISO 9001 system.
The venue I thought was very good. The break out area where we could grab coffee but also did some exercises meant we were never stuck in the same room for long. It helped relax you and meant we could mingle easily - Looking forward to my next course.''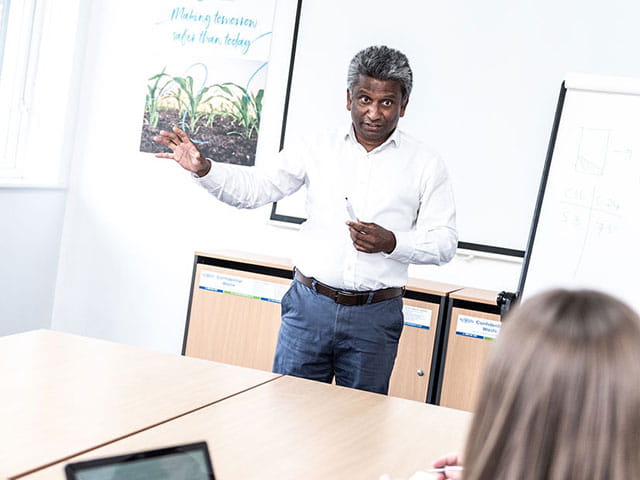 Our Capabilities
BM TRADA is a certification body and training provider and does not provide any consultancy during public or private training.
Although trainers will answer questions and provide information on best practices during the course, they do not provide specific consultancy, nor solutions or advice relating to organization issues.