IRCA certified training course
£895 + VAT
Duration – Three days

The ISO 45001 auditor conversion training course is designed to train auditors and lead auditors in the principles and practice of the assessment of occupational health and safety management systems for compliance with the ISO 45001 standard.
This course is based on the requirements of ISO 45001: 2018.
During the training course you will learn to develop auditing skills specific to ISO 45001 using a variety of analytical and structured methods of approach.
This is a practical course which includes presentations and accelerated learning techniques.
The course concludes with a one hour 40 minute examination.

2022 dates: 14-16 September
To make an inquiry about this course contact us on:
+44 (0) 1494 569 750 or email us info.training@bmtrada.com
Download our training course booking form and email it back to us.
Remote Training is now available for this course. The training will be delivered via the TEAM's application in a simulated classroom setting. Sessions are scheduled once a minimum group size is achieved (minimum of 5 / maximum of 8).
Our last course was rated 4.5/5 overall by the delegates!
ISO 45001 auditor conversion training course details
You should attend this course if:
You are familiar with audit techniques and wish to become an occupational health & safety management systems auditor or lead auditor

You are an occupational health & safety management consultant or specialist, or are involved in occupational health & safety management.
You will learn about:
The purpose and content of ISO 45001, the ISO 45000 series of guidance standards and the relevant legislative framework

The role of an auditor/lead auditor in accordance with ISO 19011, interpreting the requirements of ISO 45001

General occupational health & safety issues and impacts.
Before this course you will need
To have successfully completed a CQI IRCA Lead Auditor course or equivalent, for example ISO 9001, and you should be competent in auditing process based management systems. Previous experience within the occupational health and safety sector is beneficial but not essential.
Bespoke and in-house courses
Training courses on your own premises and tailored to your needs.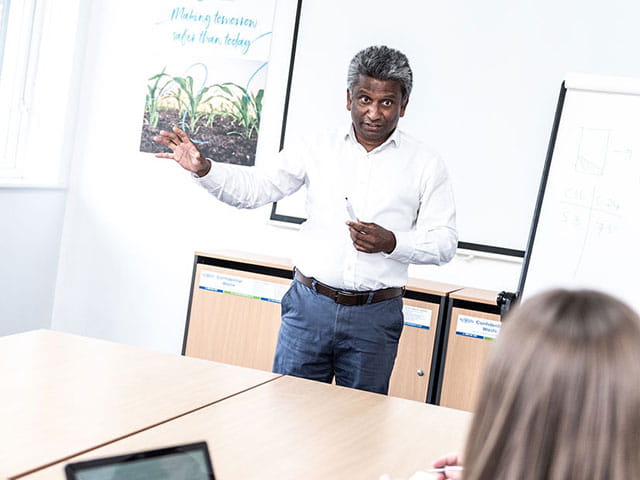 Our Capabilities
BM TRADA is a certification body and training provider and does not provide any consultancy during public or private training.
Although trainers will answer questions and provide information on best practices during the course, they do not provide specific consultancy, nor solutions or advice relating to organization issues.