IRCA registered training provider: 01180228
Course code: PR365: EnMS ISO 50001:2018 Auditor Conversion
Course ID: 2276
£895 + VAT
Location – BM TRADA, Chiltern House, Stocking Lane, High Wycombe, Bucks, HP14 4ND
2024 Dates: To register your interest please call +44 (0) 1494 840 774 or complete our booking form and email it to Sharon Brown or Anne Seymour-Durkin

BM TRADA can offer both in-house and remote training courses. To discuss your requirements, please contact us
ISO 50001 auditor conversion training course details
Effective energy management is a priority for many organizations facing sharp rises in energy costs and pressure to reduce greenhouse gas emissions.
If you are already an auditor and wish to deliver ISO 50001 standard audits this IRCA approved three day conversion course is designed for you.
You will get the greatest benefit if you have already completed a five day lead auditor quality or environmental course.
You will be assessed throughout the course and sit a one hour 40 minutes closed-book exam on the final day.
You should attend this course if:
You are an auditor already and wish to audit to ISO 50001
You are a manager responsible for meeting your business's energy strategy
You are already involved in implementing or auditing ISO 50001
You are a business owner or operator looking to reduce your energy costs.
You will learn about:
The energy management process
The background to the ISO 50001 system
The design and content of an energy policy
Implementation and operation of the system
Setting targets and objectives
Energy terminology used in ISO 50001
Complying with legislation
Audit management
Non-conformities and corrective action.
This course is delivered against the latest ISO 50001: 2018 Standard.
Pre-course requirements
Before this course you will need:
To have successfully completed an IRCA lead auditor course or equivalent, e.g., ISO 9001 or ISO 14001
To be competent in auditing process based management systems
To have previous experience in the energy sector or within energy management (not essential).
Recent comment from a delegate
"I really enjoyed the training course. The balance of practical exercises to classroom sessions was just right, and it really brought the theory to life for me."

Mark Norman, Independent Auditor and Environmental Consultant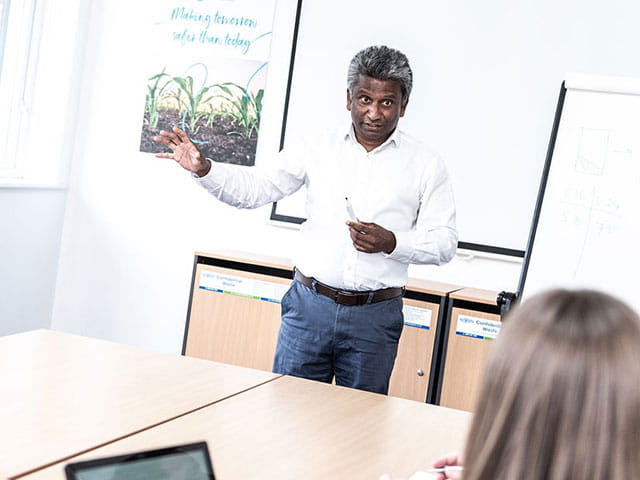 Our Capabilities
BM TRADA is a certification body and training provider and does not provide any consultancy during public or private training.
Although trainers will answer questions and provide information on best practices during the course, they do not provide specific consultancy, nor solutions or advice relating to organization issues.