£695 + VAT
BM TRADA offers a Chain of Custody internal auditing course that will give you a thorough understanding of the principles of chain of custody, the requirements of the standards and the audit process. It is ideal if you are involved in implementing or maintaining a chain of custody system.
This is a participate course which includes practical exercises to ensure you have fully understood the requirements of the chain of custody systems and are confident in putting the theory into practice.
2022 dates: 27 - 29 April (remote), 12 - 14 July, 25 - 27 October and 14 - 16 December
To book a place, or to make an inquiry call us on:
+44 (0) 1494 569 750 or email us info.training@bmtrada.com
Download the training course booking form and return it to us.
Remote Training is now available for this course. The training will be delivered via the TEAM's application in a simulated classroom setting. Sessions are scheduled once a minimum group size is achieved (minimum of 5 / maximum of 8.
Chain of custody internal auditing training course details
You should attend this course if:
You are considering, or have started implementing a chain of custody scheme
You are involved in preparing for an assessment
You have recently taken on a chain of custody management role
You are a member of an internal audit team.
You will learn about:
The background and history of certification
An introduction to FSC®, PEFC and BM TRADA Forest Products schemes
Requirements of the standards
Non-certified inputs
Conducting the audit
Categorization of non-conformities.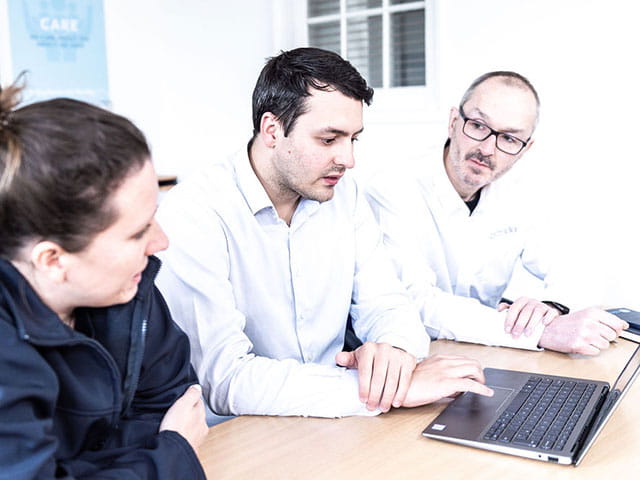 Our Capabilities
BM TRADA is a certification body and training provider and does not provide any consultancy during public or private training.
Although trainers will answer questions and provide information on best practices during the course, they do not provide specific consultancy, nor solutions or advice relating to organization issues.