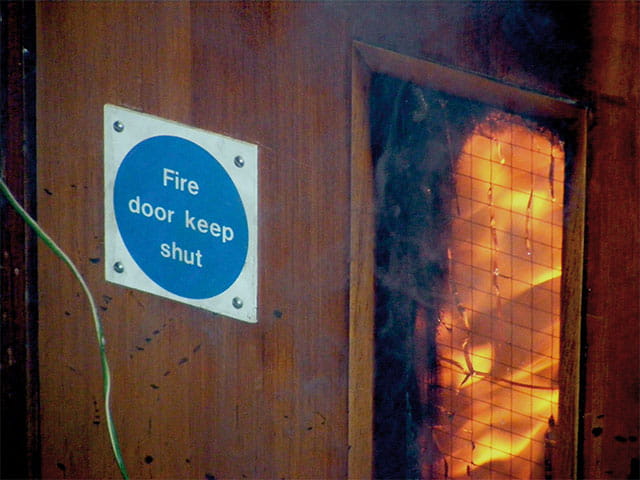 Fire Protection in Buildings Seminar
FREE half day webinar
Get four hours CPD for attending!
Version tailored to England and Wales / Scotland
Suitable for all levels of knowledge
Variety of presenters
This popular event is currently being delivered as A FREE half-day webinar.
We offer four hours of Continuing Professional Development to this event which provides vital information regarding passive fire protection. We deliver a UK version - one covers the law in England and Wales. We also run an event which covers Scotland because of the differences in the legislation which apply geographically.
This seminar was designed to inform individuals with responsibility for fire prevention, on their legal responsibilities and how to ensure the competency of those they appoint to help meet them.
Through a series of short presentations, BM TRADA and a panel of industry experts will provide essential guidance for those responsible for the fire prevention measures in their buildings, on their legal responsibilities and how to ensure the competency of those companies and individuals they will need to appoint to help meet them.
Fire Protection in Buildings event details
What will you learn?
Introduction to the Regulatory Reform (Fire Safety) Order OR Fire (Scotland) Act
Background to the regulations
The role of third party certification
The role of the enforcing officer
Passive Fire Protection (PFP) guidance for the fire risk assessor
Competency – what it means
Legal responsibilities of fire risk assessors – case law and examples.
Who is this seminar suitable for?
Building control
Care homes
Construction
Educational establishments
Facilities and estates management
Healthcare sector
Hotel and leisure
Housing associations
Local authorities
Risk assessors.
Peter Barker - Technical Manager Warringtonfire
Steve Skarratt - Qualifications Manager FireQual
Niall Rowan - Technical and Regulatory Affairs Officer, ASFP
Jo Horton - Building Safety Programme Team, National Fire Chiefs Council
Carl May-Smith - Barrister and Partner, Browne Jacobsen
Frequently Asked Questions
How long does the Fire Protection in Buildings event last? Fire Protection in Buildings starts at 10am with a break for lunch around 12:15pm, it resumes again at 1pm and finishes no later than 2pm.
How many CPD hours are available? Four hours CPD are available for this event.
When are certificates awarded? Within two weeks of the event, you will be sent an email containing the CPD certificate.
How many colleagues can come to the event? Up to ten delegates are able to join the event per company. They will be registered individually so a record of their attendance is kept for CPD.