ISO 50001 certification will provide your organisation with an energy management systems framework for managing your energy usage and improving efficiency. This could lead to a reduction in energy consumption and bills whilst simultaneously reducing carbon emissions and meeting government reduction targets.
The benefit of choosing a partner like BM TRADA for your certification is that you will be working with a UKAS accredited certification body whose name is readily accepted by many regulators, purchasers and suppliers around the world, providing you with a passport to trade.
ISO 50001 energy management systems certification
ISO 50001 can benefit any organization, large or small, in any sector.
It is also acts as a means for organisations who qualify for Phase 2 of the UK government's Energy Savings Opportunity Scheme (ESOS) to demonstrate energy commitment.
ISO 50001 focuses exclusively on energy and requires an ongoing, sustained improvement in energy efficiency and reduction in greenhouse gas emissions.
It requires organizations to continually improve energy performance which includes greater energy efficiency, better energy use and consumption.
Being independently certified to ISO 50001 energy management systems means that you can protect your environmental reputation with your customers and investors plus the wider community.
The process for obtaining ISO 50001 certification with BM TRADA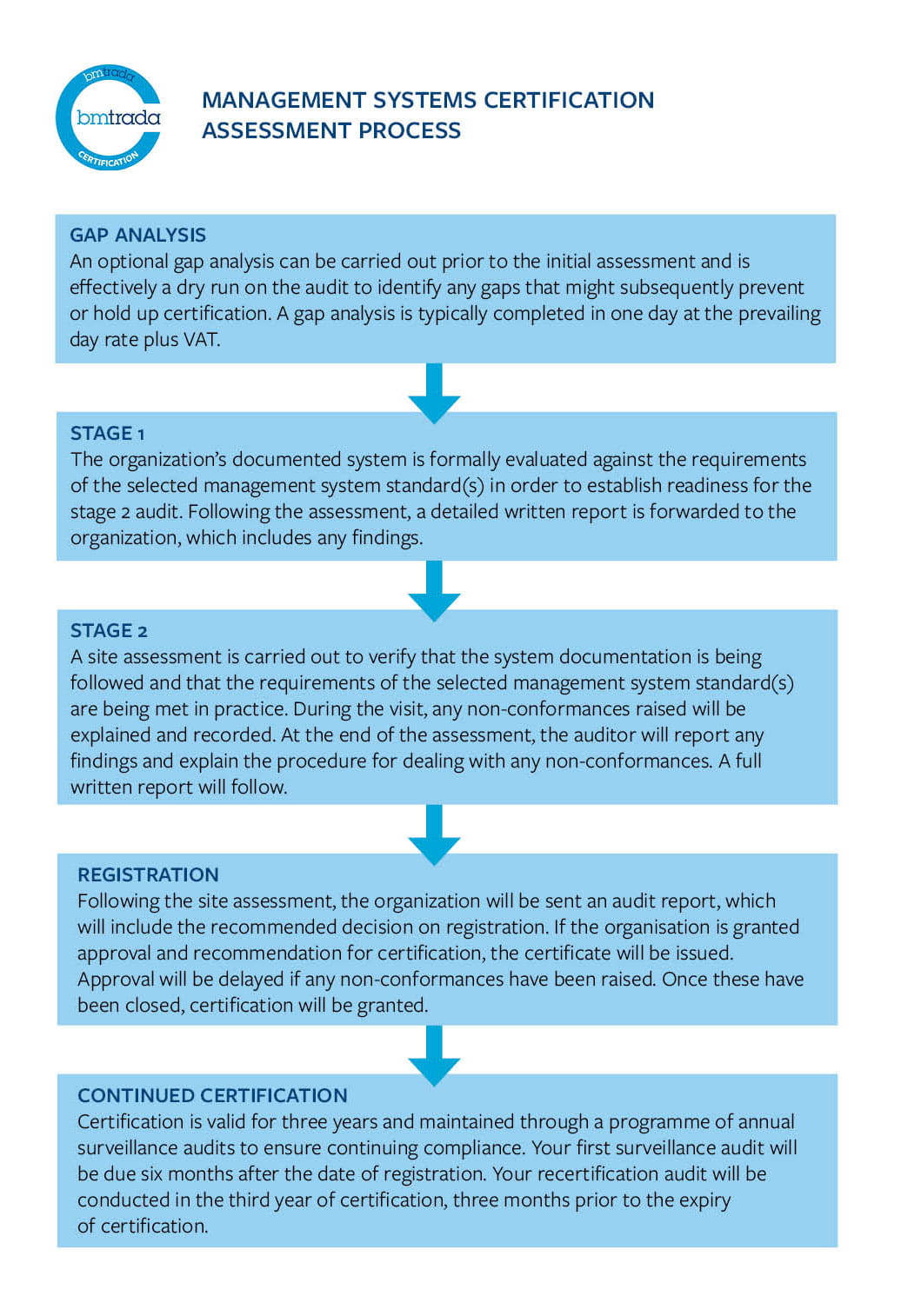 Are you also interested in other Management Systems Certification?
BM TRADa offer a suite of Management Systems certification including:
As part of our management systems certification services, we also provide auditing, technical publications and training.