ISO 45001 Certification - Occupational health and safety
Provide a management system framework for your organization to improve employee health, safety and welfare, reduce workplace risks and implement better working conditions - creating a safer work environment which protects employees from ill health.
By achieving ISO 45001 occupational health and safety certification through a partner such as BM TRADA your business can benefit from the support of a UKAS accredited certification body. BM TRADA's name is readily accepted by many regulators, purchasers and suppliers worldwide - providing you with a passport to trade.
What is ISO 45001?
ISO 45001 is an international standard relating to occupational health and safety. This standard is issued to protect employees and site visitors from work-related harm both mentally and physically, including accidents and disease. ISO 45001 certification was developed to mitigate and reduce any risk factors that could cause employees and businesses irreparable harm.
Benefits of ISO 45001 Occupational health and safety certification
ISO 45001 occupational health and safety certification can benefit any organisation, large or small, in any sector. Certification to this standard is a continual management system best practice improvement tool. The standard sets out key requirements for organizations when managing occupational health and safety and it acts as a tool for facilitating improvement in overall health and safety performance. It encourages more internal and external stakeholder emphasis through the adoption of a risk-based approach to health and safety management across the organization.
The ISO 45001 standard incorporates Annex SL which has been created to provide a universal high-level structure, identical core text, and common terms and definitions for all management systems standards. It was designed to make it easier for organizations that have to comply with more than one management system standard.
Whether you are starting your journey towards certification or migrating to ISO 45001 from BS OHSAS 18001, contact our experts and we will guide you through the process.
As part of our management systems certification services, we also provide auditing, technical publications and training.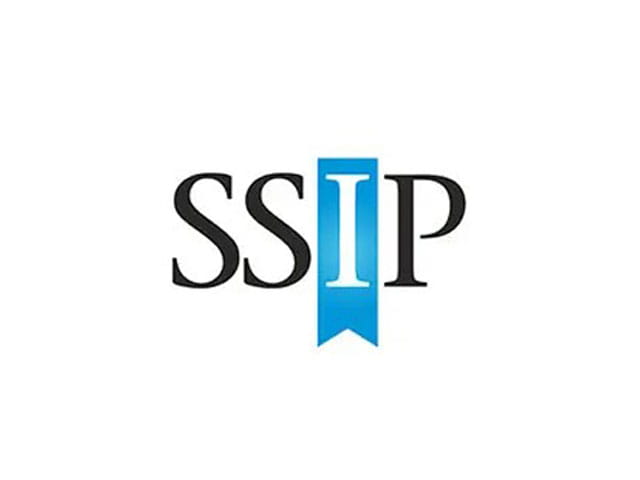 BM TRADA is a SSIP Certification Body Member and can provide ISO 45001 + SSIP certification services that meets both UKAS and SSIP requirements. All SSIP assessments are completed utilising the SSIP Core Criteria which is aligned to the Government-backed construction pre-qualification document PAS 91, ensuring consistency within supply chain management.
The process of achieving Management systems certification is typically made up of 5 stages, see our infographic below to learn more.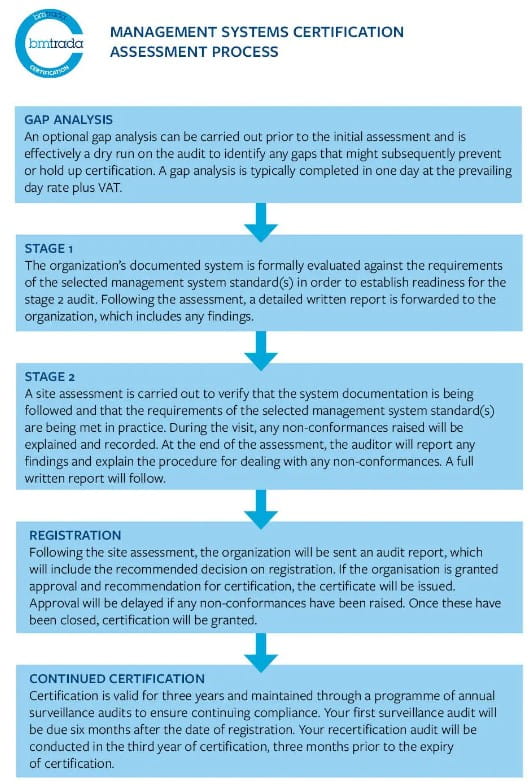 Case Study
Clark Contracts Ltd
Keeping workers safe is one of the most important concerns of any employer. Occupational accidents or work-related illnesses have an enormous impact on families and communities, as well as incurring significant costs to businesses, explore how ISO 45001 has benefitted businesses.
Are you also interested in other Management Systems for your organization?
BM TRADA offer a suite of Management Systems certification including:
---