Interest in collaborative working has been growing due to its efficiency and effectiveness, government policy and public perception. During the COVID-19 pandemic, there have been a huge number of examples of organizations working well together to support those sectors which came most under pressure, like healthcare. ISO 44001 collaborative business relationships certification can help support collaborative decision-making; providing access to more services, bigger opportunities and making your business relationships more valuable.
What are collaborative business relationships?
Collaborative business relationships can take many forms. They usually involve two organizations, but sometimes more, and range from informal working arrangements to long term networks or alliances, joint delivery of specific projects or joint ventures.
Collaborative relationships can last for a fixed time in the case of a project delivery or can be a more lasting arrangement. Both have the same end goal - a joint business arrangement to mutual advantage, which delivers real and identifiable added value.
ISO 44001 collaborative business relationships certification
Every company wants to enhance its competitiveness and performance, and provide added value to its customers. The ISO 44001 standard will help your organization to do just that; sharing knowledge, resources and skills to meet mutually defined objectives and deliver value creation. It enables organizations to focus their efforts from concept to disengagement and can be applied to any size or type of business in any sector. ISO 44001 collaborative business relationships certification provides a robust framework for establishing collaborative programs for mutual benefit.
Specifically, ISO 44001 certification will:
Identify how relationship management can help achieve its business objectives
Evaluate the benefits of entering into single or multiple partnerships
Select the right partner to complement its objectives
Build a joint approach based on mutual advantage
Measure and maintain maximum benefit
Develop and execute an exit strategy.
BM TRADA has UKAS accreditation for this certification - To talk to a certification expert, email us or call +44 (0) 1494 560750.
As part of our management systems certification services, we also provide auditing and technical publications.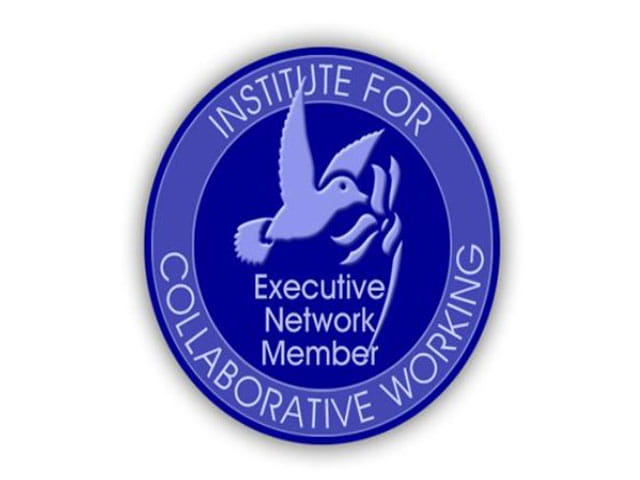 BM TRADA has been officially recognized as an Institute of Collaborative Working Validated Certification Body. In order to achieve this, BM TRADA's certification processes was independently assessed by the Institute to ensure the underlying principles of the adoption and implementation of the ISO 44001 standard to enhance the effectiveness and use of collaborative working, were met.
ISO 44001 Explained
Managing the end of a business relationship
While it may seem counter-intuitive to start a collaboration by planning the dissolution of the partnership, an exit strategy is extremely important for collaborative relationships. It should form part of the process from the very beginning, with specific triggers agreed for starting a 'controlled disengagement' if the need arises. Learning to navigate this is crucial for successful collaborative working.
ISO 44001 Explained
Collaborative working and shared objectives
Within a collaborative environment each organisation should work together to understand their own objectives, as well as establishing a dialogue around the common objectives and goals. They may not all be the same, but they should be complementary, as misalignment with mutual objectives may cause the relationship to fail.
Collaborative working and sharing knowledge
The real benefits of working closely with a partner can only be fully realised when both parties commit to sharing their individual experiences and knowledge. However, it should also be clearly defined at the outset who will own any jointly-created intellectual property.
Are you also interested in other Management Systems for your organization?
BM TRADA offer a suite of Management Systems certification including:
---