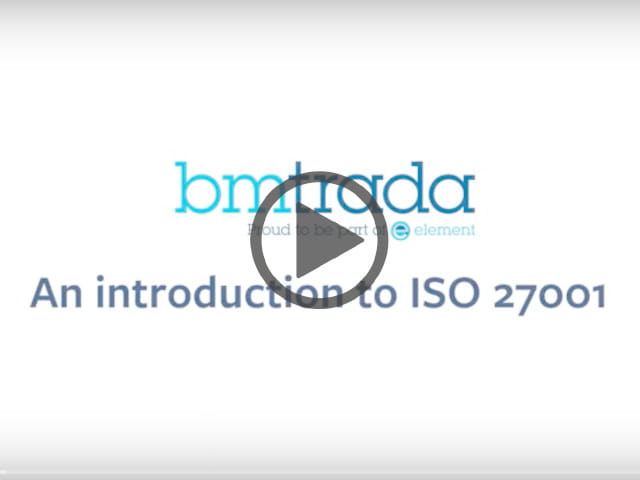 The Benefits of Implementing        ISO 27001 Certification
ISO 27001 helps you develop a robust information management framework which covers physical security, manual data, and tangible security property.
Cyber criminals are becoming more sophisticated and there are regular reports of high profile organizations being attacked. It is more important than ever to protect the data of your customers and employees.
BM TRADA is a UKAS accredited certification body whose name is readily accepted by many regulators, purchasers and suppliers around the world, providing you with a passport to trade.
Information security management systems certification
ISO 27001 information security management systems certification can benefit any organization, large or small, in any sector.
It is particularly important to companies whose information is sensitive and critical, such as, IT, finance, health and public agencies and those managing information on behalf of others.

Being independently certified to ISO 27001 means that your customers can rely on the integrity of your information security practices and that you can demonstrate control over future security threats.
ISO 27001 information security management systems can also help your organisation on the road to meet compliance with legislation requirements,

We offer a suite of management systems certification including:
As part of our management systems certification services, we also provide auditing, technical publications and training.