£295 + VAT
Duration - One day
In this course you will learn a simple, practical approach to problem solving using well-established and widely used tools and techniques.
Whether you are problem solving on your own or with a team, these tools and techniques will help you differentiate and identify symptoms and causes, make informed proposals of the right solution, and implement resolutions more effectively.
It will help you to find permanent solutions and avoid recurrence of problems and time wasting fire-fighting.
Book a place or to make an inquiry call us on:
+44 (0) 1494 569 750 or email us info.training@bmtrada.com
Download the training course booking form and return it to us.
Problem solving course details
You should attend this course if:
You need to apply a structured approach to providing sustainable solutions
You need to demonstrate and propose solutions to problems
You are responsible for delivering business process improvements in a controlled and measurable manner.
You will learn about:
Your personal style and approach to resolving problems
Popular problem solving models
Understanding the impact and likelihood of recurrence
Implementing controls whilst a permanent solution is designed
Avoiding containment becoming the permanent solution
Useful tools for understanding and communicating root cause
Useful tools for selecting from a range of solutions
Developing an action plan for solution implementation
Checking effectiveness of the implemented solution
Standardizing revised business processes.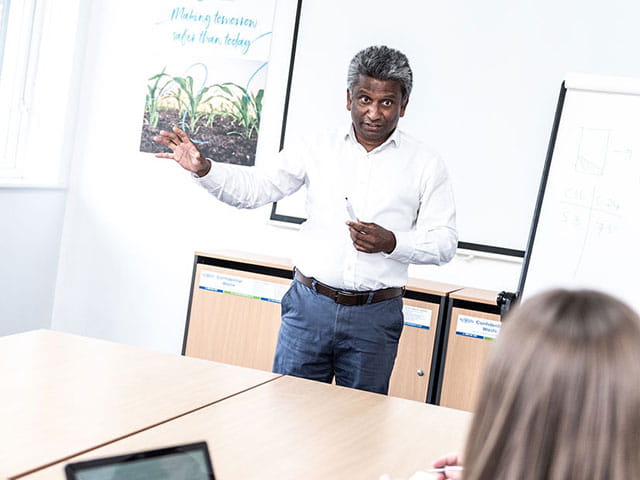 Our Capabilities
BM TRADA is a certification body and training provider and does not provide any consultancy during public or private training.
Although trainers will answer questions and provide information on best practices during the course, they do not provide specific consultancy, nor solutions or advice relating to organization issues.