£295 + VAT
Duration - One day
This course is for people who need to prepare and deliver presentations in a wide variety of situations.
It will help you design an effective presentation and deliver it with confidence.
Book a place or to make an inquiry call us on:
+44 (0) 1494 569 750 or email us info.training@bmtrada.com
Download the training course booking form and return it to us.
Presentation skills course details
You should attend this course if you are already, or will be, involved in delivering presentations.
You will learn about:
The role of the trainer, presenter and facilitator

T

he good, the bad and the downright ugly!

W

hat makes you 'tick'

P

resentation structures and their appropriate use

D

esign techniques

D

elivering a presentation including two practical sessions

C

ontrolling your nerves and dealing with difficult situations or people

A

ction planning.
Pre-course requirements
Before this course you will need to prepare a three minute presentation to bring with you.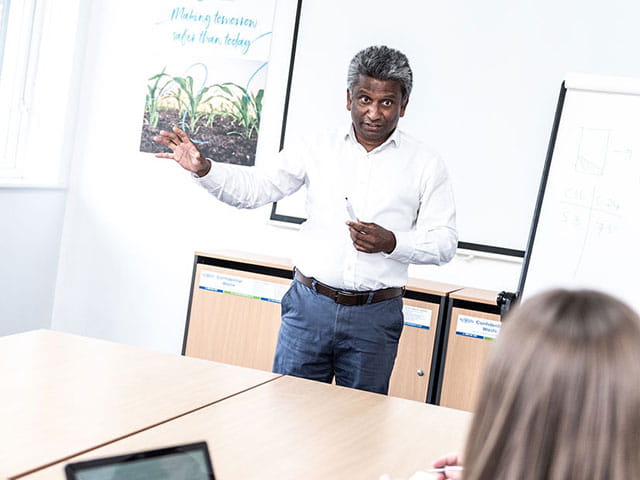 Our Capabilities
BM TRADA is a certification body and training provider and does not provide any consultancy during public or private training.
Although trainers will answer questions and provide information on best practices during the course, they do not provide specific consultancy, nor solutions or advice relating to organization issues.