£195 + VAT
Duration - Half day
The BS OHSAS 18001: 2007 to ISO 45001: 2018 migration awareness workshop is aimed at those who are directly involved in the planning, implementation or maintenance of an occupational health and safety management system.
To make an inquiry about this course contact us on:
+44 (0) 1494 569 750 or email us info.training@bmtrada.com
Download our training course booking form and email it back to us.
BS OHSAS 18001: 2007 to ISO 45001: 2018 Health and safety management migration awareness workshop training course details
Learning objectives:
Understand the new structure of the standard and Annex SL
Understand the transition critical path
Review the key differences between BS OHSAS 18001: 2007 and ISO 45001: 2018
Explore the updated requirements and processes
Identify key areas to change in your current system and the key messages to communicate to your organization.
Who should attend:
Organizations currently certified to BS 18001: 2007
Organizations developing systems for certification to ISO 45001: 2018
Anyone interested in finding out how ISO 45001: 2018 differs from BS 18001: 2007.
Recent comments from transition workshop delegates
''I just wanted to thank you for yesterday's session, the feedback today has been excellent from the team, you certainly managed to focus them on the task ahead for transition, so objective achieved. Hopefully you will be able to work with us again in the near future, thank you.''
''I would like to thank you for everything and found the course very good and very informative, I would like to acknowledge Roger Southern for his course delivery, knowledge, understanding and application of the ISO 45001 Standard in the workplace as excellent including very informative discussions.''
As a result of the Covid-19 pandemic the transition period for migrating accredited certifications from (BS) OHSAS 18001:2007 to ISO 45001:2018 is extended to 11 September 2021 from the original date (March 2021). This has been confirmed by both IAF and also UKAS. If you'd like to talk to an expert about transition training, please email us.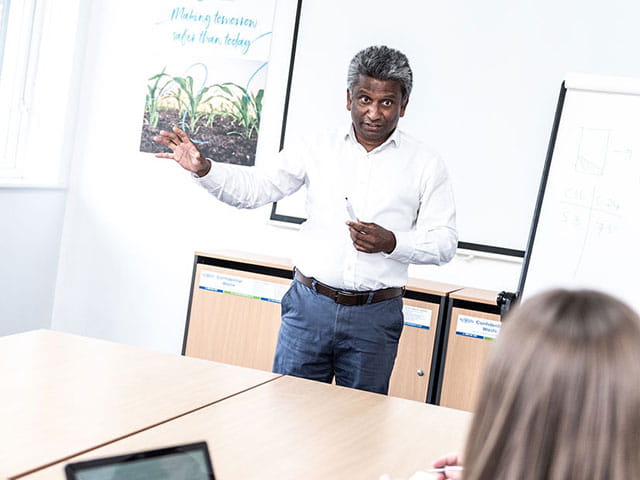 Our Capabilities
BM TRADA is a certification body and training provider and does not provide any consultancy during public or private training.
Although trainers will answer questions and provide information on best practices during the course, they do not provide specific consultancy, nor solutions or advice relating to organization issues.