CQI IRCA certified training course
£395 + VAT
Duration - Remote delivery – will be delivered over EITHER 1 full day OR two x half day sessions

Call us on +44 (0) 1494 569 750 or email us info.training@bmtrada.com
We would be happy to receive email registrations of interest.
Download our training course booking form and email it back to us.
Delegate feedback on remotely delivered course
''It was great, with the added benefit of no hotel costs or lost work time from travel. The tutor was great, and due to that everyone got involved and participated. I don't think by any stretch that being in room together would have brought more value.'' Matt Jones - Lead Auditor
Details on the course
Module 1 Annex SL (A18005)/ Module 2 ISO 45001: 2018 Delegates can list Module 1 as 7 hours CPD and Module 2 as 7 hours CPD.
This workshop meets the certification criteria for the 'CQI IRCA Certified ISO 45001: 2018 Auditor Migration Training course (Occupational Health and Safety Management System)'.
The course is designed to fit for existing BS OHSAS 18001: 2007 auditors who require transition of their skills and an understanding of the new ISO 45001: 2018 standard.
The workshop adopts a modular approach and incorporates a self-managed e-learning module (Module 1 as below) and a classroom module (Module 2 as below) which combines presentations and syndicate work.
Module 1: e-Learning package covering changes arising as a result of the adoption of Annex SL. This module will take on average 7 hours to complete, but can be completed in 'bite-size' sessions.
Module 2: 1 day classroom workshop covering changes to requirements arising as a result of publication of ISO 45001: 2018 and the resultant impact on auditing best practice.
BS OHSAS 18001: 2007 to ISO 45001: 2018 Health and safety management auditor migration workshop training course details
Learning objectives:
Understand the new structure of the standard, Annex SL and the transition critical path
Explore the new and revised terms and definitions
Explore key differences between BS OHSAS 18001: 2007 and ISO 45001: 2018
Discuss methods of evidencing the revised requirements
Identify the commercial and strategic competencies required to audit effectively against the revised standard.
Who should attend:
Lead auditors who will be auditing to ISO 45001: 2018
CQI IRCA certified auditors or internal auditors who will be auditing to ISO 45001: 2018.
Our last course had a 100% pass rate and was rated 4.7/5 overall by the delegates!
As a result of the Covid-19 pandemic the transition period for migrating accredited certifications from (BS) OHSAS 18001:2007 to ISO 45001:2018 is extended to 11 September 2021 from the original date (March 2021). This has been confirmed by both IAF and also UKAS. If you'd like to talk to an expert about transition training, please email us.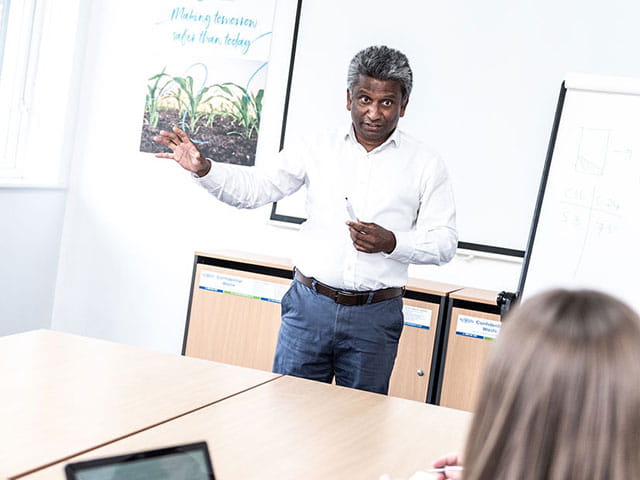 Our Capabilities
BM TRADA is a certification body and training provider and does not provide any consultancy during public or private training.
Although trainers will answer questions and provide information on best practices during the course, they do not provide specific consultancy, nor solutions or advice relating to organization issues.