BM TRADA will be speaking at the upcoming TRADA Better Timber Buildings Conference on 27 November at the Royal Geographical Society, London.
The one-day conference returns with an exciting programme intended to both educate and inspire architects, engineers, suppliers and clients to design and build better timber buildings. BM TRADA certification experts will be on hand to answer questions on Chain of custody and management systems certification.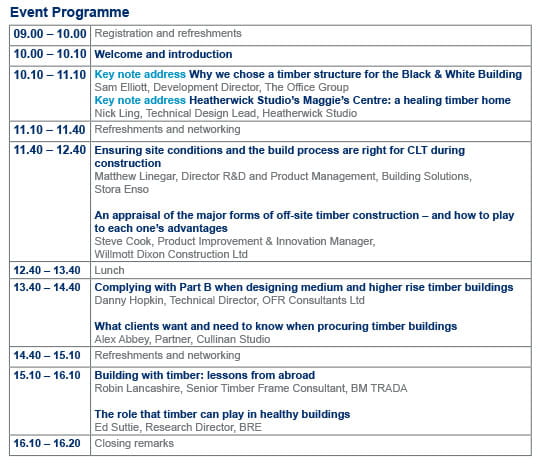 Better Timber Buildings Conference early bird tickets.
Delegate places are limited and are available on a first-come, first-served basis. TRADA members and early bird bookings will receive discounts.

Book your place now Better Timber Buildings Conference 2019